The BNR Club wants you to become part of our Bodega with the intensity you choose. You can simply visit this Web section whenever you want to stay informed; You can subscribe to news to keep you informed as a member of the Club of everything that happens in our winery, museum or restaurant and you benefit before anyone of our promotions, discounts and events; and if you want to get involved a little more and actually participate in the process of wine; you can, besides all this, "sponsor a vineyard".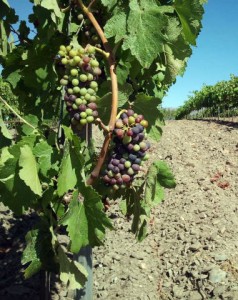 SPONSOR A VINEYARD
If you want to live and really take part in making your own wine we offer you an innovative concept that is raging in different viti-vinifera regions across Europe by establishing large associations or clubs wine lovers with different ways of working. From the philosophy of Bodegas Nestares Rincón, this only makes sense if you meet the following prerequisites:
1) Living the process of growing and winemaking: If you want you can join our experienced farmers in pruning a maximum of 2 per year and in the process of harvesting grapes from our vineyards in October.
2) Producing your own wine: You have become a small winery, so a portion of our production is yours! and so each year you will receive 12 bottles of our stock, Vitis Vinifera labeling in Series with your name, your family or that you prefer.
3) Celebrate with us: We invite you to a tasting menu in our restaurant for two people Alpujárride at the time of the year you want.
To make this possible you will be given four vineyards. Will your vineyards, and your wine will be produced by them. We'll take care of you, but when you come you must be waiting and pruning, pamper them and harvest them, you will work with your hands and when you finally have your bottles at home, we are confident that your experience with wine has changed radically.
If you do not want or can not come to participate in the process with us, nothing happens, but we will miss you. We take care of your vines for you and promptly receive 12 personalized wine bottles with your name, every season.
If you are interested in our proposal, please contact us and we will inform you in more detail:
Sorry, no posts matched your criteria